Social Media Advertising
Target the right people, in the right places, at the right time, with the right messages.
Increase brand awareness, reach, traffic, engagement, views, lead generation, messages, conversions, and sales with our Social Media Ad experts.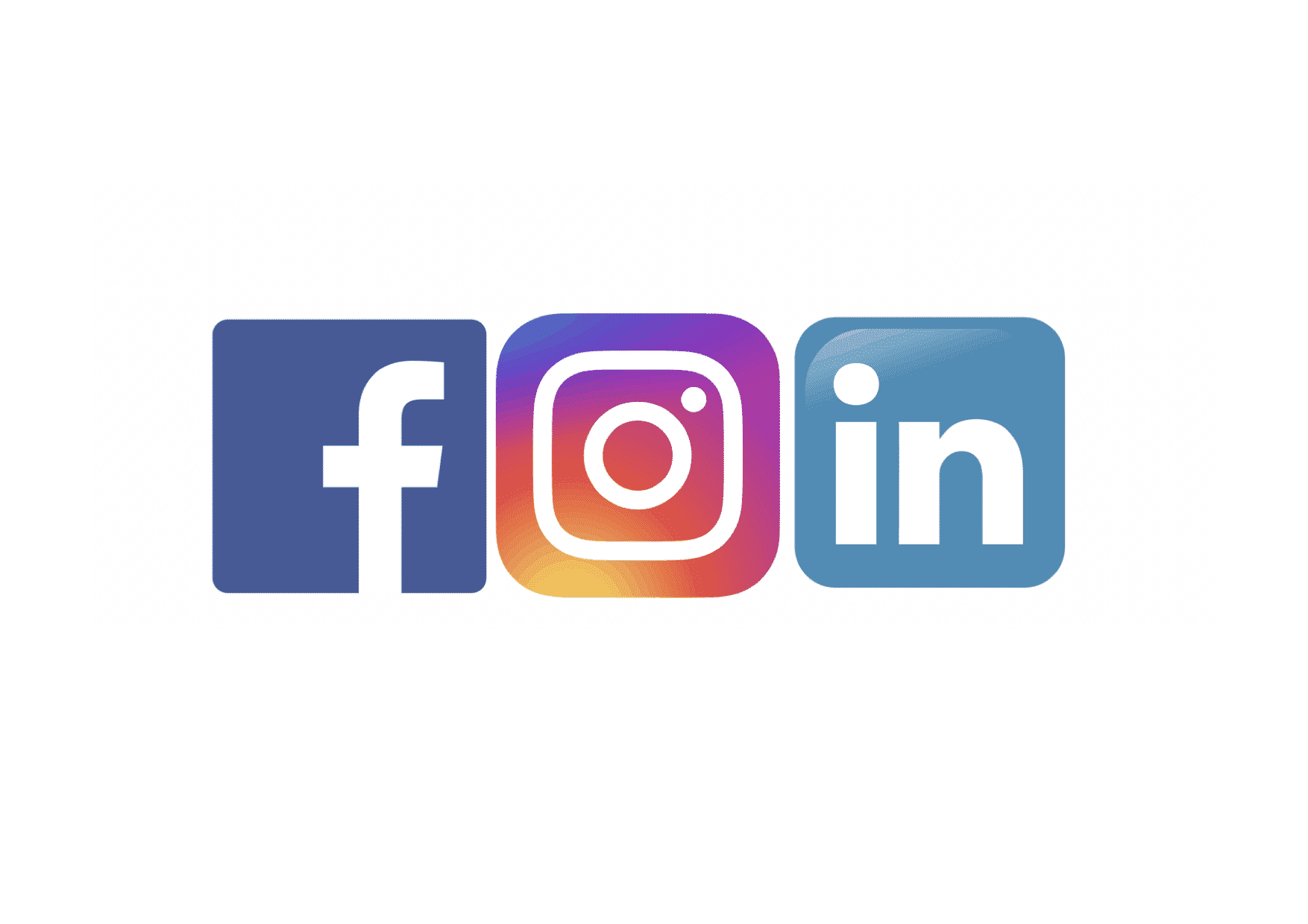 We build successful paid social media campaigns for a range of industries, generating a 2-100x ROI.
We run campaigns across multiple social channels to offer you the best return for your brand.
Working cross-divisionally with creative, accounts, and influencers allows us to ensure all of your curated content is properly amplified and pixeled.
Our reporting allows us to actively generate and leverage real-time insights to course-correct your strategy and provide you with optimal results.
What stage are your social ads at?
We can optimise your social advertising campaigns for maximum impact, allowing you to focus your time where your business needs you most.
Just Starting
I'm just beginning to research Social Media paid advertising. I need help getting started – but most importantly I want my campaigns properly set up with low cost per sales and a positive ROI.
Looking For an Ad Manager
I currently have campaigns up and running. My current return on investment is not where I'd like it to be. I'm looking for help in managing my account and helping me cut wasteful advertising money.
Scaling and Expanding
I'm ready to unlock the full potential of paid advertising. I am looking for an agency to optimise my current campaigns with the latest software, technology and advertising techniques to scale up and maximise my advertising potential.
We do social listening & create ads that generate high click-through rates & engagement. We are Social Ad experts on Facebook, Instagram, YouTube & LinkedIn.

The average user spends 40 minutes per day on Facebook—more than any other platform! And during these 40 minutes, Facebook users have proven themselves to be quite receptive to advertisements in the newsfeeds. That's where we come in.
With nearly 1.5 billion active monthly users, Facebook is, indisputably, one of the best tools that we have at our disposal as marketers. 1.5 billion is more than the entire population of China. However, this number may actually be much bigger, as 25% of all non-users reported using somebody's else's Facebook account regularly.
This staggering user volume has given Facebook the ability to develop alarmingly effective ad targeting software. As Facebook becomes larger and more complex, so too does this interface, which is why staying up-to-date with the changes in Facebook's various algorithms is critical.

Though Instagram boasts a much more specific functionality than Facebook, it has proven itself to be a highly engaging platform, especially for businesses who need to connect with younger demographics. Indeed, roughly 41% of Instagram's users are under the age of 24, and a combined 76% of users are under the age of 34.
What Instagram's user base lacks in age, it makes up for in engagement. Compared to Twitter, top brands on Instagram received approximately 38 times more engagement. Metrics like this serve to reinforce what everybody in the world of social media marketing already knew: Instagram is a great way to connect with your consumers.
In our work with Instagram, we offer finely tailored marketing solutions that will emulate your identity and connect you with consumers that actually want to engage with businesses like yours. In the hands of industry experts like us, Instagram can be a game-changer.

LinkedIn is one of the best tools that we have at our disposal for B2B marketing. Some studies estimate that as many as 80% of all inbound B2B leads are acquired through LinkedIn. In fact, LinkedIn drives more traffic to corporate websites and blogs than any other social media platform—even Facebook. It's been proven to be the most effective platform for distributing B2B marketing content as well. This means, if your business is B2B, you need to be on LinkedIn.
Did you know that 33% of all professionals on planet earth are registered with LinkedIn? Or that 80% of those professionals actively seek to engage with other professionals and organizations relevant to their field? How about the fact that half of the 300+ million professionals on LinkedIn report that they would prefer to buy from a company that they have previously engaged with on LinkedIn? These numbers pretty spectacular.
Why not use every tool that you have at your disposal? LinkedIn is one of the best tools that any marketer has in their toolbox, so we make it our business to be experts. Working with us, you can expect thoughtful LinkedIn outreach strategies to help you increase leads and close the deal.
DO YOU WANT MORE QUALIFIED, CONVERTING TRAFFIC TO YOUR WEBSITE RIGHT NOW?
Spent on sites like Facebook, Instagram, and YouTube grew by around 20% in 2019 to reach $84bn, while combined newspapers and magazine expenditure will fell 6%. 
According to 
Zenith Media's Advertising Expenditure Forecasts,
"Since it began in the mid-1990s, internet advertising has principally risen at the expense of print. Over the last ten years, internet advertising has risen from 12% of total global spend (in 2008) to 44% (in 2018). Meanwhile, newspapers' share of global spend has fallen from 25% to 8%, while magazines' have fallen from 12% to 4.5%." 
Internet advertising will account for 52% of global ad spend, up from 44% in 2018.
REACH YOUR FUTURE CLIENTS
Advanced targeting options helps you learn a lot about your audience and find where your customers are.
MAXIMISE YOUR CONVERSION
Launch the right campaigns such as lead generation, sales campaigns, brand awareness to drive traffic to your website.
TRACK YOUR PERFORMANCE
Keep track and get deep insights of your performances using data analytics. Understanding your results is the best way to constantly improve them.
BUSINESS ANALYSIS
We will benchmark your products and services on social media. Then identify your needs and budget to set the right objectives and targets.
TRACKING
Measure the performance of your Facebook, Instagram or LinkedIn Social Media campaigns by using advanced tracking options.
TEST & ITERATE
Test and iterate to refine the audiences, timings, formats and contents that engage the most and lead to more profits.
CAMPAIGNS
We will group your target audience based on demographics searches and create campaigns that will improve your results.
CAMPAIGN LAUNCH
We will use social media tools to their full extent to get the best prices, targeting and results for your paid traffic acquisition
Fancy a chat about growing your business or brand with our social media advertising experts?
Fancy a chat?
Find out if we are a good fit for each other. Our 15-minute discovery call is a two-way conversation, not a sales pitch. We will ask specific questions to understand your pain points, business, budget, and overall needs. You can ask us anything you want to know about us and our services. If we can help your business and you want to explore the options available to you, we can move forward. If not you will have received some good advice with no-obligations. 
Explore
We strategically combine creativity, data, and marketing to grow ambitious businesses and brands locally and internationally. – We are PureRapid Digital Marketing Agency, Glasgow.