ABOUT US
Who.What.Where.When.Why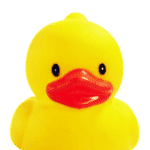 HELLO!
Welcome to PureRapid® digital marketing agency, located in the heart of Glasgow since 2012. 

We are a collective of data and creative professionals balancing our expertise across business and digital to accelerate the growth of small to medium-sized businesses, emerging brands, and ambitious startups. 

From brand development, digital strategy, advertising campaigns, eCommerce funnels, web development, search optimization, traffic growth, and data analytics we have fast business growth covered. 

Our marketing success yields results with consistency and efficiency, making us the preferred choice for hundreds of growing businesses worldwide.
OUR IDENTITY
Keeping it strictly PG, we grow businesses fast as Duck! Being a company with Scottish roots, some of us Scotts, in particular, Glaswegians refer to "rapid" in place of "fast". "Pure Rapid" just reinforces, "even faster". So that's the name but what about the rubber duck?
Our rubber duck logo is a symbol of happiness and childhood memories. We want to use that visual to give comfort and connect with different people regardless of their nationality, age, and race, without political distinction.
Every story has a beginning so for us, childhood is as good a place as any to start. Typically filled with innocence, imagination, determination and for most, happiness.
Along the way, most of us get lost in the formalities of  "growing up". The rubber duck is a visual reminder of that happiness from the early years to re-spark past imagination and determination that once filled our minds. Let this be the start of your story into something that can be whatever you choose to make it.
OUR MISSION
As a digital agency, our job is communication. We help companies communicate: within the public sphere and with their customers. For any project, in any media, it all comes down to what we communicate about that client's brand. How we say it. Who we say it too. And what others say once they get our message. 
But communication works two ways. We aren't just talking; we're listening. Listening to our clients—because that's how we form strong relationships. Listening to our clients' customers—because how they respond is how we know we're doing our job. Listening to our team members—because good ideas come from our collective experience, and knowing when to try something new. 
Our purpose is to build long-term, mutually beneficial relationships with our clients by using our knowledge, experience, and creativity to communicate their brand's message effectively. We bring businesses to the right audience, with the right message, in the right places.
OUR CLIENTS
Our clients understand the value of a rich and engaging online customer experience. Not only does that make the customer experience, shopping or booking process easier and more enjoyable, but it will also enable your business to market new products and services to a wider audience in a vivid and compelling way – in turn, creating new revenue opportunities.
 Since 2012, our expert team has helped grow businesses of all shapes and sizes around the world with top-performing digital marketing, advertising & social campaigns.
At PureRapid we don't just generate leads, we deliver our customers stories, culture, product and service offerings to their targeted audience for maximum engagement and future brand growth.
We help businesses grow their brands, online presence, reach, engagement, conversion, and revenue regardless of location.
Find out if we are a good fit.

Book a Discovery Call.
We have helped grow IT firms, Marketing companies, Engineering businesses, Colleges, Hotels, Law firms, Dental practices, Accountant firms, Affiliate marketers, Charitable organisations, Real estate agencies, Property developers, Maritime organisations, Hire companies, Construction businesses, Transport businesses, Event management companies, Gyms, Sporting organisations, Printing & Packaging businesses, Excursion businesses, Promotional companies, Consultancy businesses, High net worth individuals, Serial entrepreneurs, Business investors, Public figures & many others.