BEYOND AN AGENCY
Building growth frameworks for performance marketing with deep analytics and creativity. Expertise in growth marketing, search marketing, online advertising, website design, web development, eCommerce, brand, content, sales & marketing funnels.
History
Established 2012 in Glasgow, UK, by four digital marketing professionals looking to bring fast growth opportunities for ambitious startups, established businesses, and emerging brands locally and internationally.
Since then, we have grown into a remote team of 20+ award-winning digital marketing consultants from diverse backgrounds with experiences and skills that grow our successful client base extending 16 timezones.
Our clients range from six-figure local bricks and mortar businesses to eight-figure eCommerce brands. We love what we do. We grow businesses and brands fast as duck!
Approach
Straight talkers and smart thinkers, optimising the entire consumer decision journey through insight-driven campaigns. We get to know your business, industry, customers, competitors, short and longterm objectives, and all the relevant data points so we understand your business just like our own.
Proving we don't need to be rooted in the same place to be on the same page, we manage a talented team of thinkers and doers from all corners of the map to tick the boxes needed to deliver the most demanding client objectives.
Our ability to consistently deliver growth for our clients combined with the data and our outstanding client retention rate solidifies PureRapid as a fast-growth digital agency.
Why Us
In a world filled with egotistical vanity metrics, we ignore the facade of fake views, likes, comments, and shares to focus on real trackable growth metrics and positive returns from our client's campaigns.
We create and deliver the right message to the right audience, in the right places, at the right time. We turn your campaign data into actionable, visual insights allowing us to step by step convert your traffic from cold to warm and to hot traffic.
Experts since 2012 at building lead magnets, tripwire funnels, and high ticket funnels. Our process is continually fine-tuned to maximise your return on investment.
We look forward to the decade ahead that 2020 brings us, and the increased opportunities on all fronts home and away.
White Label
Are you in the business?
Familiar with white-label agency services? In addition to being a successful digital agency in our own right, we provide white label agency services to other digital agencies in need of assistance. If you are a small agency or freelancer and you are unfamiliar with white label agency services, basically we provide our services to other digital marketing companies that need to utilise external resources that are outwith their availability and service scope to meet the demands of their projects, either on a short term or long term basis. All work carried out by us is done under their brand name, not ours. As far as the end client is concerned, they know what their agency chooses to disclose with them. The fact is, most agencies use some form of outsourcing, and whilst not all choose to reveal that fact, that is 100% up to them.
Calling all Freelancers
Want to outsource your services?
We have a scalable network of talent that can grow your service, help with your workload, or extend the scope of your service offering to your clients all on a white label basis. We provide nothing but expert-level services and consulting at realistic price points.
What white-label services do we offer?
White label SEO, Website Design, Web Development, WordPress CMS, Shopify eCommerce, Facebook Ads, Instagram Ads, Google Ads, YouTube Ads, LinkedIn Ads, Sales & Marketing Funnels, Email Marketing, Chatbot Design, Automation & Sequencing, Conversion Rate Optimisation, Growth Hacking, Brand Strategy & Development, Content Marketing, Copywriting, Animation, & Video Production.
Hi, Agency Owner!
Why utilise our white-label services as an agency owner?
1. Tried & Tested. White-labelling has been a huge part of our business model since 2012. We have zero-tolerance for compromise on quality & maintain the utmost level of client confidentiality. We have worked with several top 100 digital agencies in the UK, United States, and Australia.
2. Scalable & Organised. At any one time, we have 20+ digital marketing professionals working within our team on our agency's personal client base. With systems and processes in place and current resources at hand, we have the option to increase our working capacity x5 fold to meet the demands expected of a 100+ team agency with as little as 1-3 months notice dependant upon project variables and complexity. Our white label services are available for sole consultants to full-service digital agencies where English is the primary language.
3. Reach & Availability. We have an international reach with clients, consultants, and resources across the UK, USA, EU, Asia, and Oceania.
4. Affordable. We are 100% remote-based with an experienced team utilising forward-thinking workspaces that keep costs down compared to in-housing.
5. Flexible. Use us when you need us, pause when you don't, and resume whenever.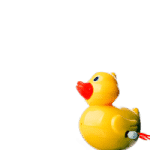 Our Digital Marketing Services
We strategically combine creativity, data, & marketing to grow ambitious businesses & brands locally & internationally.
Facebook Ads not working?
In 2019 we managed 7 figures of ad spend that produced 8 figures of returns for our clients. 
Competitors above you on Google?
Our SEO experts know exactly how to outrank your competition.
We create & refresh brands for the ambitious, emerging & established. Use the power of brand to tell your story.
Getting traffic but low sales?
We drive the right kind of traffic to funnels that are conversion optimised for meeting your objectives.
Growing an eCommerce business?
Putting our own money where our mouth is. We have built & scaled profitable Shopify eCommerce Stores since 2015.
What's the main priority right now for your business?
Is it Increasing Sales, Lead Generation, or Brand Awareness?
6 min read - How to get real growth from digital marketing
– What is a funnel?
Every business has a funnel(s) whether they are aware of it or not. Simply put, its the set of steps that your audience takes to become a customer of your business. Running ads that send people to your website homepage simply isn't going to cut it today. Paid ads can fail for a few reasons. Assuming the product/service isn't terrible, a combination of poor content, bad audience targeting, and no strategy to retarget will always fail. On average 7 touchpoints are needed to deliver on your objective. Today's buyers are savvier and require more trust than ever to buy. That's why you need a process, a funnel. Think about it, most of us switch off, skip one-time ads or the same ad being repeated over and over again. This is our subconscious at work, and it's called ad blindness. At Pure Rapid, we get our client's businesses and brands over that hurdle. We start by exploring your entire customer journey, from the discovery stage to after-sales. We find weak spots and plug them with what's needed. If the funnel is past fixing or nonexistent, we can build out a new funnel and optimise the heck out of it to meet your objectives. Every business can optimise their digital funnels regardless of industry.  We know exactly how to create new leads, re-engage past and current customers and interested audiences to cross-sell, up-sell, or down-sell where applicable. Between Google Ads, YouTube Ads, Facebook Ads, Instagram Ads, and LinkedIn Ads, we can reach any audience. If this sounds like a lot of work, you are right, but we can do it all for you and automate the process where possible. We want to help businesses that want to become the goto business in their industry and location for the simple reason, we choose to only work with one business per industry and location. We want to work with businesses and brands that want to dominate their space. If that's you, we want to hear from you.
 – Why talk to us?
You need the right digital marketing partner who can stack the services relevant to your audience and execute without fail. We do exactly that to bring the right people into your pipeline. From consulting and strategy to attract, sell and wow, we create standout brands, scroll stopping visual content in the form of video, photo, and animation to attract and hold the attention needed. We write compelling copy that clearly communicates with targeted audiences. Our custom WordPress CMS websites are designed and built to rank top of Google for the search terms relevant to your business, brand, industry, products, services, and locations. Creating profitable eCommerce stores on the hugely successful Shopify platform since 2015. Not only for our awesome customers, but ourselves too. We have built and scaled our own startup eCommerce stores from scratch. We build and optimise sales and marketing funnels with maximum conversion rates in mind, we create and manage successful advertising campaigns with Google Ads, YouTube Ads, Facebook Ads, Instagram Ads, and LinkedIn Ads with insightful tracking and crucial retargeting as standard. Our automated email marketing services can welcome, nurture and win-back people with sequences and campaigns that automate-engage prospects you would otherwise miss. Add ManyChat chatbot flows for Facebook Messenger into the mix, and we can capture more interest and deliver even more improved customer experiences. We are more than just a plain old ads agency or web agency, we can be your complete marketing department that creates a co-ordinated 'always-on' contact strategy for the whole customer lifecycle to boost conversions and retention. Digital marketing is our jam!
– We're ready, are you?
With 8 years and counting, we are more than a dab hand at building and optimising sales and marketing funnels for growing businesses and brands in the B2B & B2C marketplaces. Our Google and Facebook advertising experts have turned 7 figures of cross-platform annual ad spend for our client's campaigns into 8 figures of returns. This means we create all the right stuff and put it in all the right places to get you the results you want. On top of that our founders have built, run, bought & sold quite a few successful businesses since 2003. Numbers aside, we are pretty good at what we do. Our team connects forward-thinking businesses and brands to the audiences they need for the growth they seek. We know exactly how to target relevant audiences, how to pique their interest, and how to nurture them through the entire sales and after-sales process regardless of industry.
– Fancy a chat?
Our discovery call gives us the chance to understand if and how we can help you work towards your objectives, and it lets you ask any questions you have. Relax, it's not a sales call, its purpose is to identify if we are a good fit for each other. At the end of our 15-minute discovery call, if there is an identifiable synergy, and we know we can deliver what you're looking for, we will offer to go and research your products/services, perform a customer and competitor analysis, and explore your entire customer journey to identify any weak spots. Once complete, we will send you a bespoke digital proposal including pricing options within just a few days. If you like what we are offering, we can proceed, if not you will have gained valuable insight into what it takes to achieve your desired results. Find out if we are a good fit for each other.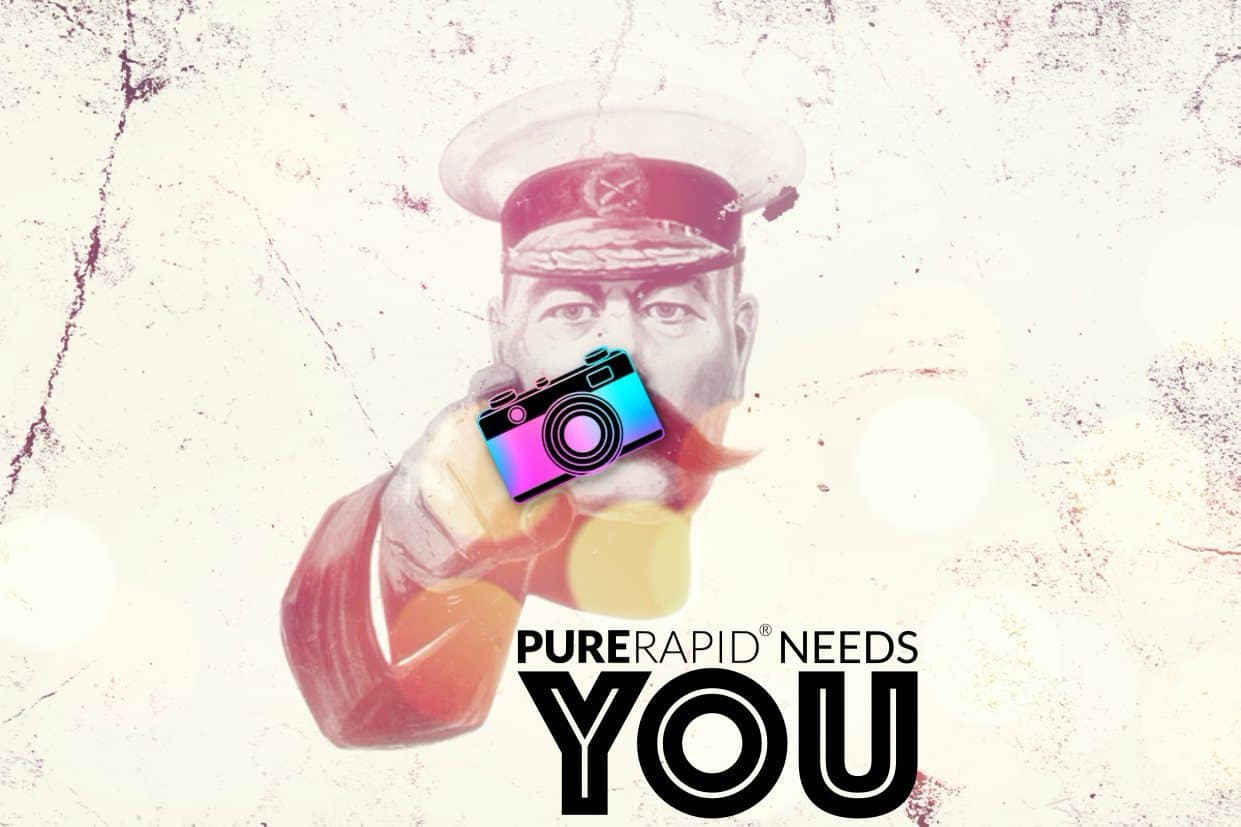 Send us something
It's the company
we keep that makes us
Are you a photographer or videographer? Currently, we are on the lookout for some snappy talent. Here is our wish list… 1) You're based in central Scotland and have all the formalities of working here in place. 2) Have transport will travel. 3) Naturally more than a dab-hand with your professional-grade camera gear in and out of the studio. 4) You can produce fire content and sick edits in your sleep. 5) You love your craft. Is this you? Geez a swatch of your reel and rates.
Are you an agency owner? For the agency owners out there looking to outsource part or all of your workload, we offer a white-label agency service. With an experienced network of expert-level marketers, advertisers, coders, analysts, and content creators on hand, we have the resources to meet the most demanding agency requirements.
Are you a freelancer? If you are a freelancer with some nifty skills in your toolbox that complement our service offering and you're looking to collab or fill some hours, send us a wee bit your personality and creative genius. If we've got a need and you fit the bill, we'll give you a shout.
Fast track your business growth
Complete our short online form and one of our team will:
Complete a full audit of your website
Identify growth opportunities
Propose a digital strategy that will outperform your competitors