Managed WordPress Hosting
Best Award-winning Managed WordPress Hosting 2020.
Doing it all for you. From installation to transfer & maintenance of WordPress & plugins support. We manage updates, provide CDN & caching for top speed, cloud backup and restoration, image optimisation, security, management, compliance, scalable cloud solutions, and performance analytics. No one does managed WordPress like PureRapid. Explore our VPS Droplets, Dedicated Server Plans, DDoS prevention, Co-Location, Offshore CMS, and bundled packages for businesses and brands that demand the best-managed WordPress hosting solution & service.
Learn More
Ultimate Package
Ultimate Managed WordPress Hosting
This offer is unlike anything else on the market. Guaranteed!
50% OFF FOR LIFE!
WHATS INCLUDED
First up, we are not a hosting company or a reseller, we are WordPress experts that have partnered with the best of the biggest hosting providers in the business, and combined that with all the all the top performing premium WordPress plug-ins to make your website rank higher on Google. Add our unbeatable levels of support into the mix, and you have a 100% fully managed and optimised WordPress solution that is unrivalled anywhere!
We host with the best. AWS – Amazon Web Services and DO – Digital Ocean. We know their platforms and solutions like the back of our hand, and have the accreditations to back that up.
After all, we need our clients to have a fast, highly available, scaleable, and reliable web hosting solution in place before you consider spending on ad campaigns that will deliver highly targeted traffic to your website. Its all a chain, and we take out the weak links to give you the best combination possible from hosting to development, marketing, and support. We are a full service digital agency.
SPECIFICATIONS
Enterprise-grade KVM hypervisors for improved network performance & security.
UK, US, EU & AUS Datacentre Colocation.
Highest Compliance – SOC 1 Type II, SOC 2 Type II, ISO/IEC 27001:2013, PCI-DSS.
40GbE Best-in-class network connectivity for speed & throughput.
Fully Managed
Virtual Scalable Servers or Droplets
99.99% uptime SLA
Enterprise SSDs 50 GB – 3,840 GB Storage
4GB – 192 GB Server RAM 
4 – 32 vCPUs 
4 – 12 TB+ Transfer 
IPv6 
PHP 7.3 ready 
PLUS ALL THIS…
UpdraftPlus Backup/Restore
Updraft Vault Cloud Storage
Cloudflare Security
DNS Management
WP Rocket Cache
ShortPixel Image Optimiser
StackPath Global CDN
Page Performance
Automated SSL certificates
SSH Gateway
24/7 Support
INCLUDES FREE MIGRATION & SETUP
Who needs this? Any business or brand that values the level of importance their website has to their business. If your website is not getting enough visits, clicks, calls, bookings, sales, leads or inquiries, you need to speak to us.
Are you buying cheap hosting? Please stop. The phrase "you get what you pay for" 100% applies here. Proper hosting and up to date hands on management plays a big part of getting top results from your website. If your website is slower than your competitors, or not hosted in the best location for your business, Google will lower your search engine ranking no matter how good your SEO efforts are, fact!
There is no way we would run scaled ad campaigns to websites hosted on shared plans or cheap vps options from providers like GoDaddy, 1and1, OVH, or Wix to name a few.
Sure they all have a place in the market, but our web experts we have been involved in web hosting for over 20 years and have seen it all. For us the headache is simply not worth it. Hosting is not an area to cheap out on for any business looking to benefit from an online presence.
Why buy from us? This offer is genuinely unlike anything else on the market. Seriously, it is, and we are happy to prove it. Find something better, we challenge you! Beyond our unparalleled technical support and customer service experience, first and foremost we grow ambitious businesses and brands with digital marketing.
We give you all the ingredients that make for a speedy and reliable website. Your customers expect it and Google rewards you for it by boosting your rankings on the search engine results.
Think about it! What would happen to your business if you lost your website for any reason? From only £4 per day you can make sure your website is super fast, stays online, and is the safest it can possibly be from threat.
Awesome support. Speak to real friendly professionals based in the UK & US without the wait times and hassle that goes hand in hand with cheap hosting solutions. If a technical issue arises, we are on hand to assist without the wait you would experience from any hosting company.
50% OFF FOR LIFE!*
This bundle is exclusive to PureRapid. When purchased individually anywhere else, it would cost a minimum of £249.97/mo with our unbeatable levels of support. With PureRapid, this can be all yours from only £124.97/pm. Thats just £4 per day! Simply amazing value that any serious business can budget for.
*Rolling 12 month contract applies. Payable monthly. Renew 30 days prior to annual expiry. Let it lapse, and its gone. Available to our WordPress support customers only. Not paying for our support?  Check out our great WordPress support packages above from only £29 per month.
Limited Availability
What types of hosting do we work with?
We specialise in WordPress CMS hosting. That's it.
PERFORMANCE & COMPLIANCE
Need PCI DSS compliant Web hosting with backups, email, spam protection & statistics?
With data integrity and security key for every organisation, our preferred UK partners data centres are ISO 9001, ISO 27001, ISO 22301 and PCI DSS compliant. In fact, with an impressive number of global certifications, we're proud to say they are the UK's most accredited cloud company.
At Pure Rapid we are a digital agency, not a hosting company, however without a hosting solution there can be no public websites or apps. To that, we have carefully selected hosting partners that provide you with hosting plans to meet and exceed your requirement, expectation, speed, uptime, support, privacy and data security, to deliver the best user experience for you and your customers.  
Our preferred partners provide a minimum presence on 4 continents, providing digitally innovative and secure infrastructures, adapted to professionals, startups, small and large companies and large accounts.
Millions of customers in 138 countries already rely on their infrastructures and with a qualified support team made up of hundreds of system architects, developers, administrators & support staff who help setup your web projects, your servers and develop solutions that give you & us a lot of room for configuration, thanks to customised, scalable, high performance product offers.
Number of Public Cloud instances deployed each month
Three levels of Cloud : hybrid, private and public
Datacenters on 4 continents
Virtual Private Servers (VPS)
Performance, security and availability for all your needs.
Our Virtual Private Servers (or VPS) provide you with a high performance web hosting service at an affordable price. These solutions give you root access (administrator) to your own server, inside a secure infrastructure managed by us.
We control the hardware and the virtualization software, so you never have to worry about hardware failures or software updates, etc. We'll take care of all of the backend stuff so you can focus on what matters: your business and your customers.
Which specifications does my VPS need?
I plan to install several applications on my VPS
You need more than 2 GB of RAM, especially if you're hosting both a database and a web application.
My application already has a large audience
Go for VPS Cloud better scalability with loads and guarantees.
I have a large volume of data
Estimate the size of your database without worrying about how much it may grow (it can be upgraded).
I have a lot of content and files
You can always upgrade, so estimate the weight of your content without worrying about growth. If the total weight of stored data of your project exceeds the weight our ranges offer, we will certainly have a solution to offer you.
I have very sensitive data
Make the Cloud versions your preferred choice because of their native high availability and backup options.
I use a database
Remember to reserve some memory for your database, as databases that receive a lot of requests can consume a large amount of RAM.
Should I host everything on one VPS or several?
You could separate the database from the front office and application server. Each component will individually consume fewer resources than one component that manages everything.
I use a control panel
Both Plesk and cPanel are resource-hungry, so make sure you have 2 GB of RAM if you plan to host a number of large applications; and don't forget to choose the correct licence.
I use a CMS
The CMS combines multiple application and development layers, and relies upon dynamic page display, which demands more CPU and RAM than a simple website.

Hot add storage or additional resources in a few clicks

Up to 16 IPs and 13 possible geolocations to better isolate and protect your websites

3 extra ways to enhance your data protection strategy
Where should I geolocalize my VPS and why?
Whether you want to provide your users with a more enjoyable experience or improve search engine optimization (SEO) for your website by making it faster, geolocalizing your web hosting service in the country where your audience is the strongest is a very profitable strategy.
Identify your users with a web analytics tool to gauge your audience. Then look at our points of presence proposed by us to determine your distribution strategy and locate your VPS nearer to where your audience is highly concentrated.
You can also duplicate your VPS if you have high concentrations of users in different locations, but you should consider the distances for data exchange and responsiveness if communication between different servers is required.
How should I evaluate my future needs?
Keep it simple… don't worry about it yet! We're well aware that your requirements will change over time and that's why we've decided to support your projects for the long haul. The RAM you need now isn't necessarily what you'll need tomorrow and the same is true for the disk and other resources. For that reason, we've made our solutions scalable and upgrading is fast: you can scale your VPS at any time in just a few clicks to a more powerful model or series.
Should I choose Linux or Windows for my VPS?
Your skills, habits and the software you run on your server will determine your choice.
If you're a .NET developer or if you're thinking about deploying applications from Microsoft or designed for these platforms, a Windows server is often the best choice.
For fans of open-source technologies, you can install most of these technologies (CMS, PHP, Mysql…) more easily in a Linux environment if you have the necessary skills. To eliminate any installation errors, you can also choose versions pre-installed by us.
You can install an OS and a Windows licence on your Cloud VPS via the Control Panel.
Do I need additional IPs?
You may need to add IPs to your VPS in several situations:
Installing an SSL certificate;
Attaching a dedicated IP address to every website hosted on your server (if you don't, the websites will automatically be linked to the server's IP);
Use separate IPs for different channels (web, mobile applications, etc.);
Allocating different IPs to different services (CMS, database, etc.);
Allocating several IPs to a single website. This may be particularly useful for multilingual websites, allowing each domain (mysite.co.uk, mysite.es, mysite.it, mysite.ca, etc.) to be located in the relevant country or linguistic region: a great addition to your international SEO strategy.
How can I manage several websites on a VPS?
Do you want to master multiple website hosting? Would you like a centralised and simplified view of all the web projects you have on your VPS?
Take control of your websites without having to learn how to manage a server, thanks to the control panels available with the our VPS:
Plesk, cPanel
The latest hardware for guaranteed high performance at the best price
Performance
Thanks to partnerships with key hardware and network equipment manufacturers, we have access to the latest technology, and can deliver unparalleled performance!
Anti-DDoS protection
All of our dedicated servers come with the powerful anti-DDoS protection. It absorbs distributed denial-of-service attacks, and ensures that your services are always available. Anti-DDoS protection is included with all dedicated servers.
Unlimited traffic
With its global 13 Tbits/s network capacity, our partners are able to provide a guaranteed bandwidth, and burst service to deal with load peaks. There is no upload or download limit.
120 second delivery
We have optimised our internal processes to achieve record delivery times. Our most popular servers could be assigned in as little as 120 seconds!
Included with your dedicated server
Additional IP addresses
You can associate up to 256 failover IPs (/26) to your server, without any monthly cost. Only the setup fees are billed. The IPs and/or IP blocks can only be migrated into a data center in the same country as the country of origin. Our partner does, however, offer you the option of geolocating it.
Bandwidth
Each dedicated server has a guaranteed bandwith between 250 Mbit/s and 500 Mbit/s. A burst up to 1 or 3 Gbit/s enables you to handle peak loads at specific times. If you need more resources, you can request additional bandwidth capacity.
Anti-DDoS protection
To guarantee maximum security for your infrastructures, anti-DDoS protection is included with all of your dedicated servers.
FTP backup copy
Each of our dedicated servers has 500 GB backup space, so that you can store your data and config files. This space can be increased to 1, 5 or 10 TB if you need more.
Operating systems
A range of operating systems and licences are offered for automatic installation from the Control Panel. Among them, there is a variety of different operating systems, web hosting control panels such as Plesk and cPanel, and Microsoft SQL Server 2016 for databases.
Find out more about the dedicated hosting solution
What is a dedicated server?
A dedicated server, or computing server, is a machine with its own dedicated physical resources. Unlike a virtual server, which uses a portion of a machine's physical resources for its virtualisation technology, a dedicated server gives you access to all of the machine's available RAM, storage, and computing power. Applied to cloud computing, dedicated server solutions can also be referred to as 'bare-metal', highlighting the physical availability of the machine's resources in contrast to standard cloud solutions based on virtual instances.
Which dedicated server should you choose?
The configurations of our hosting servers are designed to bring solutions tailored to professionals. Depending on your activities, you may require a configuration with more RAM, more storage space or increased processing capabilities. What's more, the dedicated server series differ from one another by their bandwidth capacity and range of related services. You can also get anti-DDoS protection adapted for online gaming, the vRack private network with up to 10 Gbit/s bandwidth to connect your dedicated server to your infrastructure, and hard RAID. Choose the dedicated server that fits your needs.
Cloud or dedicated server?
There are two main factors that make a dedicated server different from a cloud instance. First is the raw performance of your machine: there is no virtualisation layer consuming resources on a dedicated server, so you are guaranteed full use of the physical resources. Second is the level of freedom you get when managing your server. With a dedicated server, you manage everything from its configuration to the data hosted on it, and you're also responsible for ensuring its security. This way, you have full control, and can dedicate all of your server's resources to a single purpose, which is essential for certain business software applications, for example. The main benefit of a dedicated solution is the total freedom you get as a user. However, if you prefer to avoid technical constraints and focus solely on your project, a Public Cloud instance might be a better choice for you.
What do you need a dedicated server for?
A dedicated server can be used for a variety of purposes: big data, machine learning, website and application hosting, backup and storage, infrastructure virtualisation, server cluster, business applications (CRM, ERP) or online game hosting. This is why we offer several dedicated server series, each designed for specific needs. Our sales and technical teams can help you with your project and give you advice on choosing the right server.
NEED OFFSHORE HOSTING?
Not all countries have the same laws and regulations. As a result, website owners sometime want to host their sites in a different country than they are located. There are many reasons that you might want to offshore your web hosting. Whether the reason is freedom of speech or something else, it can be helpful to offshore.
Offshore Protected
With have partners with servers located in multiple offshore locations. All of our International clients are guaranteed with Total Data Privacy, Data Security, and a Wide Range of Content Acceptability. All hardware is privately owned and inaccessible other than by the our team and datacenter personnel.
Quality Committed
We treat all our clients with complete devotion regardless of their offshore hosting solution. Our friendly staff is ready to assist with any issue that is related to hosting. We sometimes even go so far as to provide free advice about online marketing, design, and business development.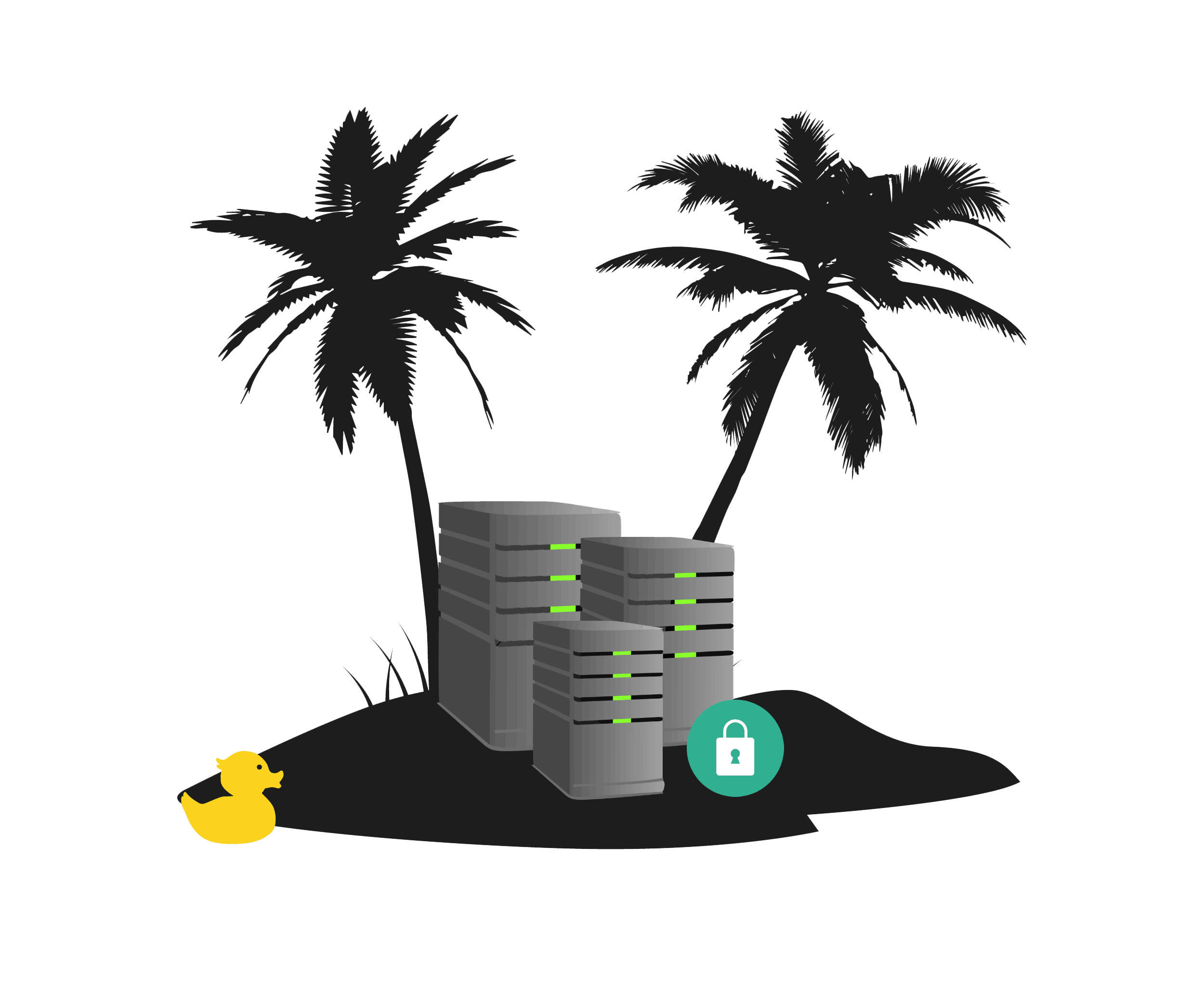 Invested in the Latest Technology
Our partners deploy durable infrastructure to ensure the prevention of any shutdowns, while also utilising on maximum power and speed. Every year, they purchase the latest Intel processors, RAM, and storage drives to add to their bare metal servers. Collaborating with TIER II datacenters that is ISO 27001 & 9001 certified, the environment is build to secure its infrastructure and to last under any
Find the equilibrium between affordability and the provision of quality. Our partnered solutions are currently offer the most affordable offshore hosting on the Internet. It is our pledge to keep it this way for many years to come.
Need DDoS Protection?
Can your website handle a dramatic increase in traffic?
What about 100 times the traffic?
The threat of infection or a security incident is constant. If you don't know what is happening, how can you appropriately respond? The idea of a website or environment that is immune to security issues is false. The ability to detect when incidents occur is fundamental to the establishment of a good security posture for your website. The Website Security Platform provides continuous monitoring of your website. Providing immediate alerts in the event of a security incident.
Blocking Layer 3,4 and 7 Attacks
The DDoS Protection & Mitigation service can detect and block all types of DDoS attacks.
Specializing in handling layer 7 (HTTP-floods), but also covers all layer 3 and 4 variations:
We are familiar with many attacks and environments
TCP SYN Floods
TCP FIN Floods
TCP RST Floods
HTTP GET Floods
HTTP XMLRPC PingBack attacks
TCP Fragment attacks
Amplified NTP DDoS
Slowloris
TCP Syn Spoofed
ICMP Floods
HTTP Post Floods
HTTP HEAD Floods
Brute Force
Floods
TCP Ack Floods
DNS NXDomain Floods
Bundled attacks
HTTP Cache bypass
HTTPS SSL Saturation
Amplified DNS DDoS
As well as other attacks
Fancy a chat?
Find out if we are a good fit for each other. Our 15-minute discovery call is a two-way conversation, not a sales pitch. We will ask specific questions to understand your pain points, business, budget, and overall needs. You can ask us anything you want to know about us and our services. If we can help your business and you want to explore the options available to you, we can move forward. If not you will have received some good advice with no-obligations. 
Explore
We strategically combine creativity, data, and marketing to grow ambitious businesses and brands locally and internationally. – We are PureRapid Digital Marketing Agency, Glasgow.