Facebook Advertising SUCCESS in 2022
We adapted to the iOS changes and continue to grow amazing eCommerce brands and service businesses.
What's your objective? Is it brand awareness, lead generation or conversions? At PureRapid Digital Agency, we build successful & affordable Facebook Ad campaigns that grow todays in demand businesses. Do you have an amazing product or service? Book a call with us and get a free audit.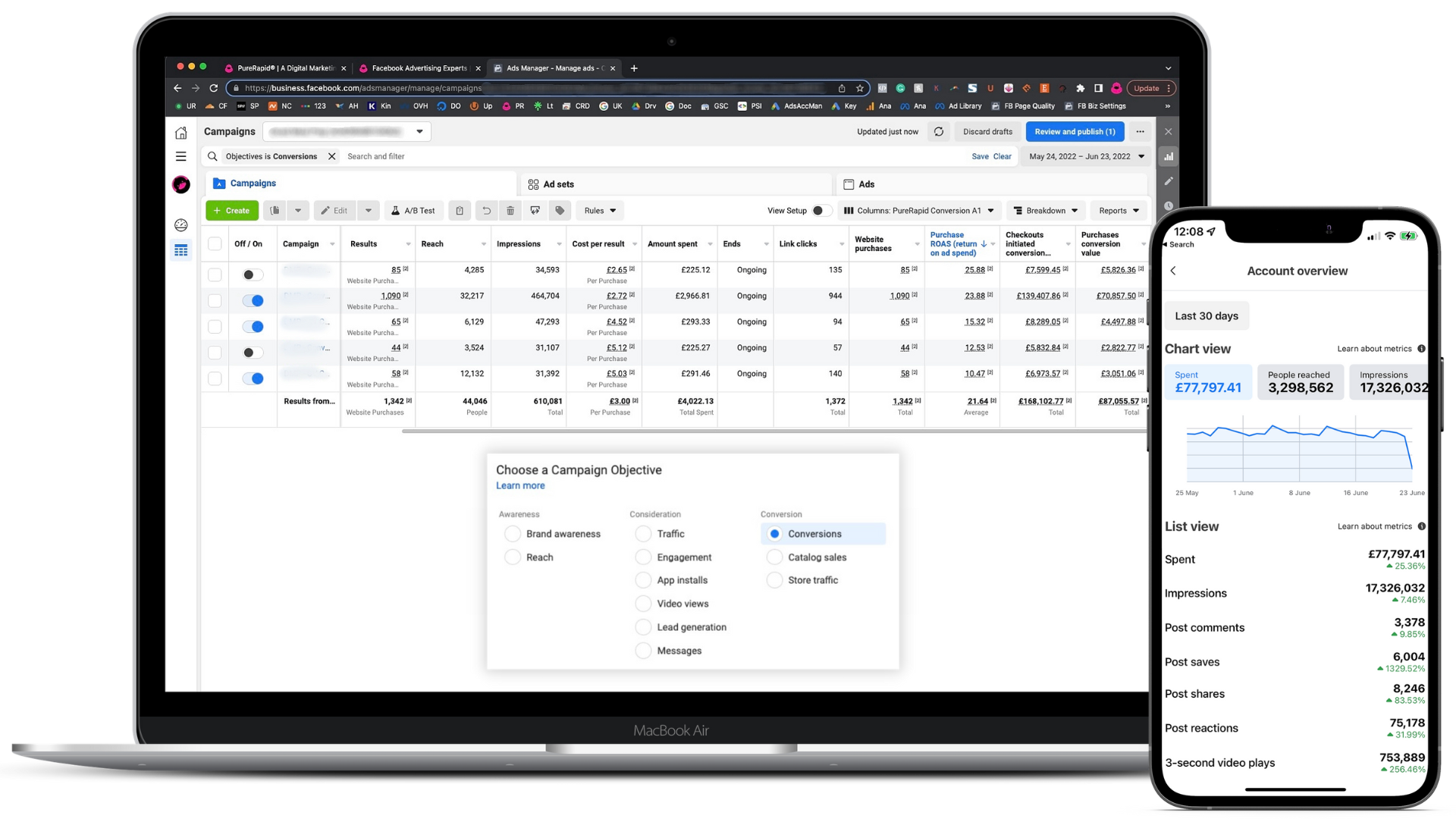 Reach the maximum number of your people

!

Our Facebook Ad campaigns cost from as little as 1% of TV advertising and can reach more individuals. We can also identify anyone interested and retarget them. We are digital, we collect pixel data and perform analytics on advertising data. TV can't do any of that. We can grow your audience, build your brand, generate traffic, and increase your sales and profit.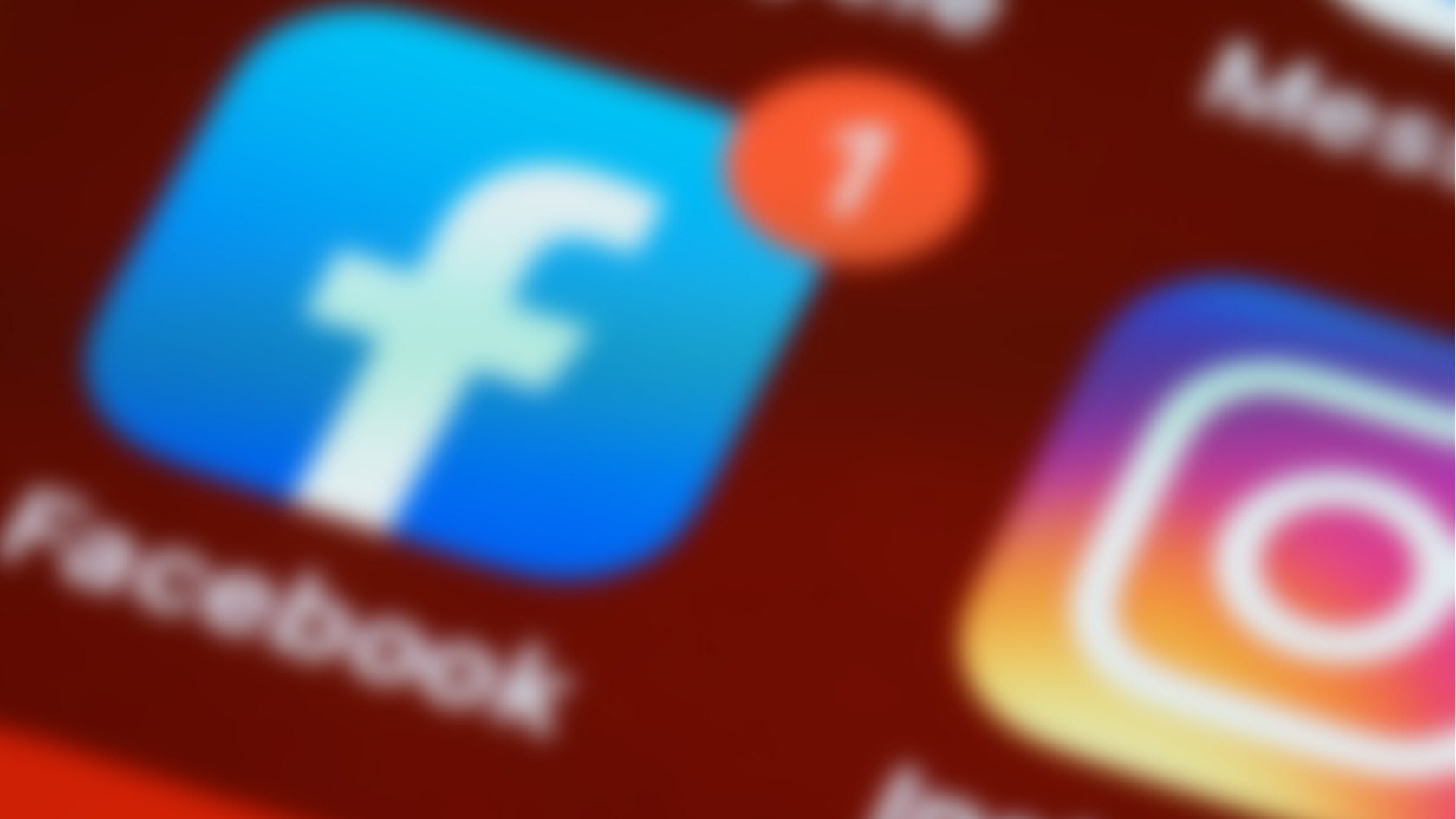 Stats That Matter
Facebook is the top platform for B2B + B2C
Average engagement rate for a post without advertising is less than 3.9%
An average Facebook user clicks 8 ads per month
E-commerce store click-through rates from Facebook tripled last 2 years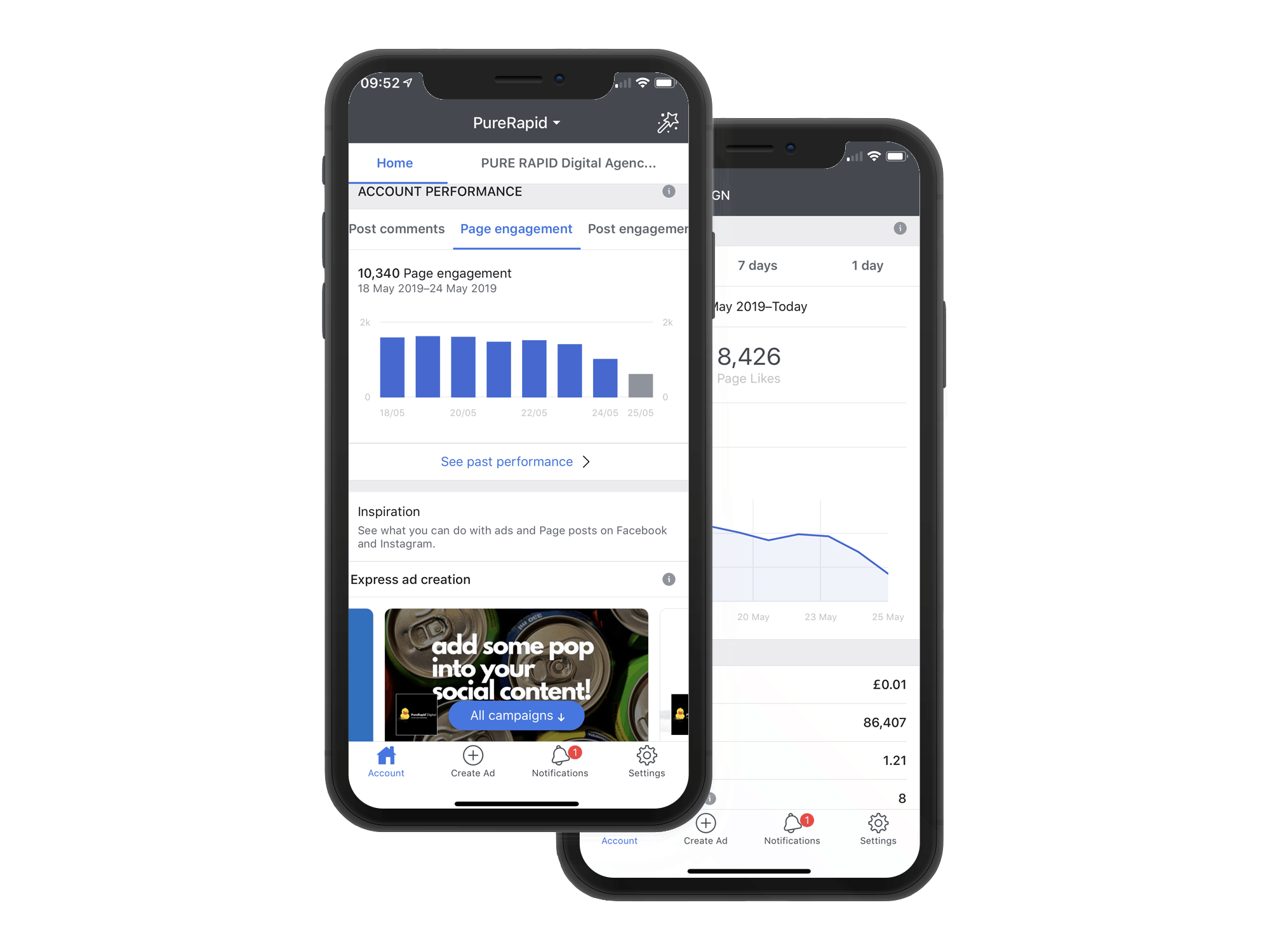 Together we build and implement Facebook Advertising campaigns to increase your bottom line and build trust with your customers.
Facebook is massive. It is the biggest source of online display advertising in the world. Facebook currently has more than 1 billion users, and the average user spends 7 hours every month on the social network.
This means that with Facebook we can find your ideal target audience and get your offer in front of the eyes that matter. It also means that you can use Facebook traffic to increase your sales volume by an enormous amount. Finally, it means that if you don't use Facebook effectively, you will fall behind your competition that is using it effectively.
Speak to a Facebook Ads agency that listens first. We know our clients. We know their customers. We know their competitors. We know their audience.
Without advertising, as few as 3% of all Facebook page posts are seen by fans
Audiences can be "super-targeted" by advertising; according to gender, age, location, interests, relationship status, etc.
Ads can be directly targeted ads to users who are already on your email list or who have visited your website.
News Feed ads don't look like regular ads. In fact, most people don't even notice the difference between an ad and a post.
Word-of-mouth effect: Users can see their friends' "Likes" so they are much more inclined to "Like" it also.
Easily grow your number of "Likes" for your Facebook business page by targeting users who meet your demographic.
Hit your targets with a Facebook Advertising agency that delivers successful results
New to Facebook Advertising?
Brand Awareness – To reach people who might be interested in your brand and, ultimately, increase brand awareness
Reach – To reach the maximum number of people
Traffic – To increase website traffic, app traffic, or Facebook page traffic
Engagement – to increase engagement (i.e. post likes, post comments, post shares, event responses, claim offers, etc.)
Video Views – To increase exposure to your video view count
Lead Generation – To collect lead information from interested prospects via lead capture forms
Messages – To initiate a conversation with prospects by increasing messages on Facebook messenger
Conversion – Reaches people who are more likely to convert on website or app
Catalog Sales – To use specific ads that show items from catalogs to a target audience
Store Visits – To reach people near your location and get them to visit your store
Our Facebook advertising campaigns offer you strategic opportunities to grow an audience, build a brand, generate traffic, and increase sales.
Full Management
We can fully manage your Facebook Ads campaign from strategy to content creation, split testing, refining, retargeting, scaling, and reporting.
Pixel Data
Your Facebook Pixel collects data on your ads that is highly valuable. We make sure its setup in your ownership for your insights and ongoing benefit.
100% Transparency
Want to know whats going on with your ads? We setup your Facebook business manager so you can view your Ad data and track anything you want.
Affordable
Our Facebook Ads management service is priced competitively and realistically. We know our worth and you will get to know and love our positive results.

1. Research for a Solid Foundation
Determining strategy is the foundation of any successful Facebook Ad campaign. We'll research your business, brand, services, products, locations, markets, customers, short and long term objectives…

2. Competitor Campaign Analysis
Understanding how your competitors are running their Facebook Ads can be a huge benefit. We'll give you insight into their performance, technologies, traffic, engagement, marketing channels, audience, monetisation efforts and more.

3. Campaign Creation and Ad Copy Creation
We'll set up your ad sets, campaigns, testing, retargeting, create ad copy, configure all settings, and monitor manually with deep analysis for optimal performance. Planned multiple ad variations will be created and modified to achieve the highest conversion rates possible.

4. Landing Page Design and Development
Market leaders don't achieve high levels of success by simply running automated ads to the website home. Our experienced team of design, development and funnel experts can easily guide you and execute highly converting landing pages to maximise your ad spend and conversions.

5. Detailed Reporting and Monthly Meeting
Each month we'll schedule a review call to report what was done and what the plan is for the coming month. We can go deep and well beyond basic metrics. We love the science of analytics and harness the importance of not so easy to find data points for maximum growth. 
Facebook Advertising Experts
Facebook Retargeting
With the correct Pixel setup and Conversion API configuration, tracking is still very much a thing, especially when combined with Google Analytics, Tag Manager and our preferred 3rd party tracking pixels. We can and do successfully retarget the interested eyeballs, through their frequented social media placements where they are spending most of their time; Your ads will appear right along with the latest updates from their friends and following list.
Split-Testing
Headlines, descriptions, images, videos, stories, reels… Beyond dynamic experiences, we can create multiple versions of each where the budget allows to find an ideal combination for every prospect. Post iOS updates, creative is more important than ever. Whilst videos are growing in huge popularity, they are not the best fit for every product/service/brand/business. Square single image on news feed for some remains king. For others, it's carousels or catalogues. Regardless, we will test and find the best for each campaign/ad set/ad and scale it to its limits.
Advanced Targeting
We can target your ideal audience down to the individual. We import and sync your compliant email lists and target your contacts on platform. We also use the 'lookalike' audience targeting options that still work post iOS changes and discard the others that no longer work effectively, all to expand the size of your prospecting audiences. Running complex funnels and want to incorporate exclusions? Match specific segments of your drip campaign? We've got you covered. There is nothing in the funnel playbook we've not seen.
YOU'VE REACHED THE BOTTOM
NOW LET US TAKE YOUR BUSINESS TO THE TOP!
If your company is an eCommerce or service-based business, and you have a minimum monthly advertising budget of £1000 – $1500, you meet our minimum customer requirement checklist. Push the button to get started. We would love to hear from you.