Dental SEO
OUR CLIENTS SEE MORE NEW PATIENTS EVERY MONTH — THANKS TO THOUGHTFULLY PLANNED AND EXECUTED SEO STRATEGIES. Office Hours
Mon – Fri: 08:00 – 18:00
Sat – Sun: 09:00 – 17:00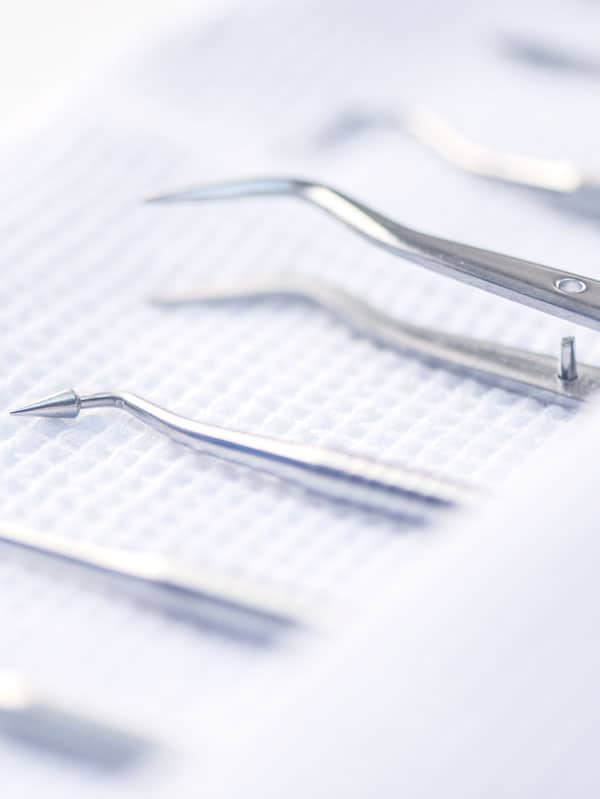 Number 1 on Google
When someone searches for dentists in Glasgow or your town or city, you want to be the #1 result. No dental SEO agency can promise to get you there overnight. SEO isn't magic, it takes know how & time. We're in this for the long haul, just like you.
To make sure you become one of the top-ranking dentists in your area, we only work with 1 dentist per town. So if we work with you, we won't work with any competing practices.
By focusing our attention and efforts on your dental practice, we can get you the best results.
635%
Increase in organic traffic. That was just 1 statistic of many for a single client of ours.  
230%
New customer growth for another SEO client was achieved within their first 6 months.
2X
Increase in recurring revenue over a 12 month local SEO campaign in Glasgow.






At Pure Rapid, we help dentists see more patients and grow their practices.
We'll help your practice's website rank higher in Google searches, be seen by more people, get more clicks, and ultimately, bring more patients through your door.
Other dentists in your city have figured it out already — high search rankings and visibility on Google means more patients.
It really is that simple. Don't get left behind.
Skeptical about SEO?
We understand. Too many dental SEO agencies overpromise and underdeliver. That's not our style at Pure Rapid. If we don't think we can help your practice, we won't try and sell you anything.
Our customers love the results
We're excited to work with dentists that want a long-term partner invested in their success. We get results and have fun doing it.
How we're different
We've been partnering with local and international businesses delivering high-value results for over a decade.
We're excited to work with practice owners searching for a long-term partner who's invested in their success. At Pure Rapid, we only work with dentists or other businesses if we're confident we can create and implement an effective SEO strategy.
We do all work in-house at Glasgow, Manchester & London (no outsourcing) and have a 1 dentist per town policy — we'll never take on another practice in your town.
Frequently Asked Questions
Are you partnering with a dentist in my area already?
We're currently interested in working with dentists around the UK and beyond, including (but not limited to) the cities listed below. The best way to find out if we're working with a dentist in your area is to contact us.
How much does it cost?
Our SEO clients generally pay a monthly retainer between 
£
250 to 
£
3,000, depending on how much help they need. Because it takes time to get results, we require an initial 6-month retainer followed by a month-to-month contract that can be canceled at any time.
Will this work for my practice?
We can't promise #1 rankings for specific keywords. In fact, nobody can! Dental SEO agencies who make promises like that aren't doing their clients or themselves any favors. At Pure Rapid, we have a 97% client retention rate that speaks for itself. We won't work with you unless we believe we can help you get results and improve your bottom line.
How long will it take to see results?
While we can start implementing a dental SEO strategy very quickly, results take time. That's why we require a 6-month retainer for all new clients. It's just not realistic to expect to see big changes overnight, having said that we have seen success within a 3 month period.
Do you share your results and progress with me?
Absolutely. Every dentist and other SEO client we work with gets a customised report every month. Using data gathered in Google Analytics, this report outlines traffic numbers, on-site clicks, phone calls driven by your website, new patient appointments, and whether we're hitting our goals. We'll also explain our next steps and strategy for the next month. Your questions and feedback are always welcome.
Can I talk with other clients you work with?
Yes! If you want to talk to someone, let us know and we'll put you in touch.
When can we start?
After you sign the contract and pay for your first month of dental SEO services, we'll get going! Things move really quickly from there. Office Hours
Mon – Fri: 08:00 – 18:00
Sat – Sun: 09:00 – 17:00